Silvano Galliani

Ars est celare artem
On my Google Scholar profile or:
T. Hackel, M. Usvyatsov, S. Galliani, J.D. Wegner, K. Schindler: Code
D. Marmanis, K. Schindler, J.D. Wegner, S. Galliani, M. Datcu, U. Stilla:
S. Galliani, C. Lanaras, D. Marmanis, E. Baltsavias, K. Schindler:
W. Hartmann, S. Galliani, M. Havlena, L.V. Gool, K. Schindler:
T. Schöps, J. Schönberger, S. Galliani, T. Sattler, K. Schindler, A. Geiger and M. Pollefeys
S. Galliani, K. Schindler: Spotlight oral CVPR 2016
D. Marmanis, J. Wegner, S. Galliani, S. Konrad, M. Datcu, U. Stilla: Oral ISPRS Congress 2016
S. Galliani, K. Lasinger and K. Schindler: Code
S. Galliani, Y. C. Ju, M. Breuß, A. Bruhn:
S. Galliani, M. Breuß, Y.C. Ju:
Y.C. Ju, M. Breuß, A. Bruhn, S. Galliani:
S. Galliani, Perspective Photometric Stereo with Non-Lambertian Reflectance Function, Master's Thesis in Visual Computing, Saarland University, Saarbrücken, Germany, December 2011.
Born in Milan, B.Sc. in Computer Science in Milan (Universita' di Milano Bicocca) while working (tvblob, mala and videomag), traveling around ,hacking and programming. Free software brought me in Norway, Brasil, Spain.

M.Sc. in Visual Computing in Saarbruecken (DE). I started and dropped a PhD student on Shape from Shading/Photometric stereo with the Fraunhofer institute in Kaiserslautern and BTU Cottbus.

I finished my PhD student at ETH Zurich, Switzerland, in the group of Kondrad Schindler. Check my research web page.

See also my old homepage @ MIA.

I strongly believe in the power of knowledge and technology, and that it should be available, and (ab)usable by everyone.

I've got other passions: bicycle, monocycle, juggling, flying objects and magic.

Projects I did in the past. Recently I've been quite busy with research to continue them.
Freej (2003-2008)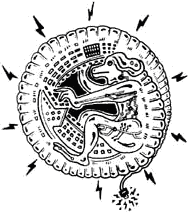 I'm a developer of FreeJ. It is a vision mixer: an instrument for real-time video manipulation used in the fields of dance theater, veejaying, medical visualisation and TV. Most of all I contributed with the text layer and ogg/theora video streaming using icecast. (c++ language).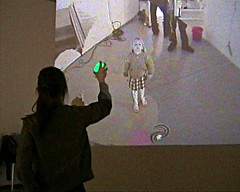 The ball in the hole is a social installation/performance where the user becomes the actor of metamorphosis. The discovering of the self and the legendary mirror to other dimensions is experienced through a real-time tactile digital environment. The Alter is someone else, and the deformation shown is a constant force that the user can apply to his virtual figure.
Hands On (2005)

"Hands on" it's a funny installation I did back in 2005 in Stecca degli artigiani , Milan. Together with Matteo Erenbourg and Giacomo Porfiri, we collected hundreds of photo of hands and projected them in an evolving video during the same night. It was very funny. Recently I released all of the 600 photos under a Creative Common licence. Feel free do download them and use them according to the terms of the licence. I did also a video showing the result (the images were projected upside down).
Free software (2003-now)
I did collaborate to some free software project. It happened with the bittorrent client transmission, the icecast audio video streaming server and recently also n2n, an interesting p2p virtual private network bypassing firewall using popular skype technique of hole punching.
In the past I did many presentations and workshop on video streaming, freej and free software all around Europe.. Take a look at them.
Email: kysucix@dyne.org
Facebook: I am not there. I'm there after the internship at Facebook Reality Labs but without "friends"
Twitter: Follow me, my name is kysucix.
Linkedin: I'm there as well.
Identi.ca: I used to write tips or cryptic sentences there, dead now.
Google+: I'm not a google employee :D
Google: My alter-ego is kysucix, google me if you're curious.
Firefox: Browse the list of firefox addons I'm currently using.
Github: Of course I have a github account
---